Woodwork by George
Custom Design and Antique Restoration
Precision Woodwork - Furniture, Cabinetry, Carving
George Greider
8425A Cheswick, Houston, TX 77037
346.639.6031
Serving Houston and Beyond since 1979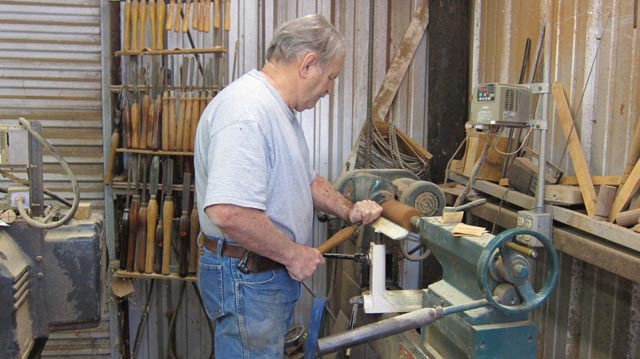 George in his workshop using one of his lathes
Customers bring me everything from damaged furniture, to ideas for new pieces, and challenge me to find solutions...from reproducing an 18th century Russian headboard, to custom-designing wooden boxes for oil field equipment.
Need an estimate? Call or email me today. Let me work for you!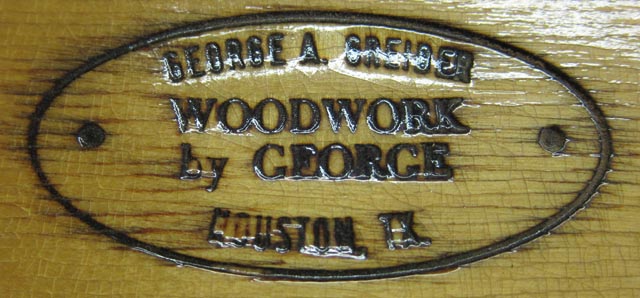 Like many gifted craftsman, George Greider enjoyed success in another line of work but eventually moved full-time into his passion -- working with wood. Typical projects involve designing furniture, restoring pieces that have seen better days, and carving the elements necessary to bring antique furniture back to its former glory. It all started when, at the age of 12, he built a table saw in the family basement so he could work with wood whenever he wanted. Over the years, he has amassed an impressive array of machinery and tools to handle both small projects and large in his spacious workshop. Below are some photos reflecting his skill and creativity as both designer of new items and restorer of old ones, as well as a peek inside his workshop.
Examples of Antique Restoration Projects
A Cinderella Story — Neglected 19th century framework becomes the base for a magnificent dining table with a draw-leaf parquet top as designed and executed by George.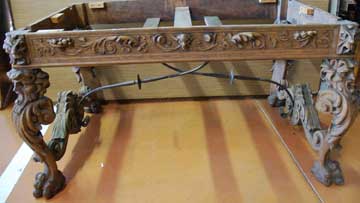 Frame held together with iron bars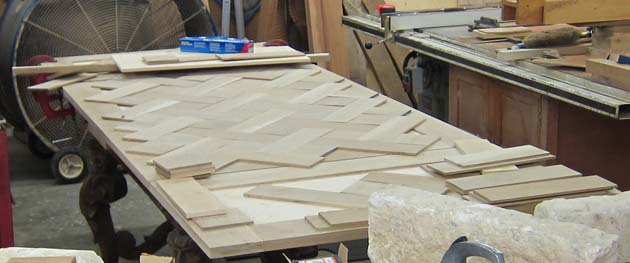 Pieces of oak parquet for a new top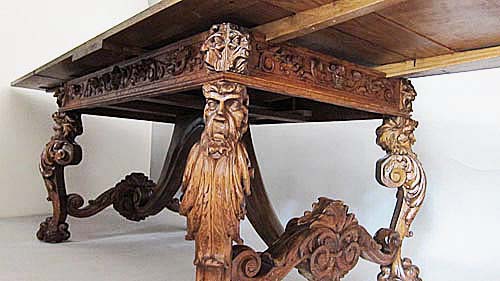 View from below of new draw-leaf top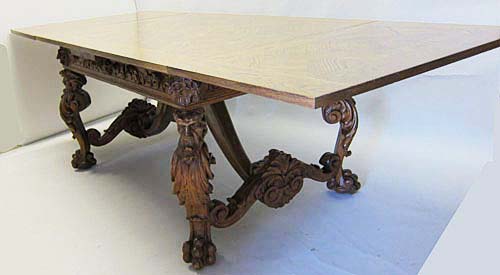 Finished table with top extended
Heads above the Rest — When these antique sgabello style chairs arrived from France they needed some tender loving care. While the magnificent heads with the flowing hair were intact, below them the open carving was fragile and the backs were wobbly. George's solution was to craft a special panel and attach it to the backs,stained dark enough for the carving to be highlighted while providing stability for anyone wanting to sit in the chairs.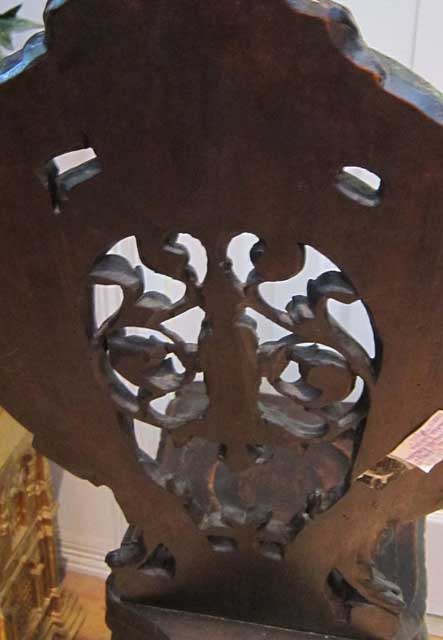 Open carving viewed from the rear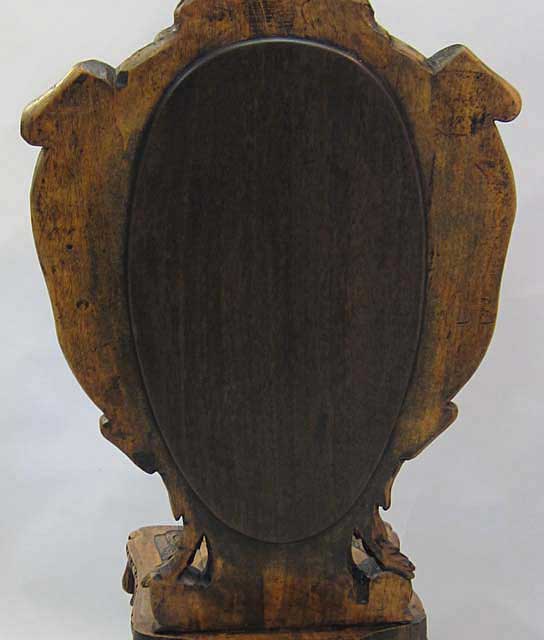 Replacement panel viewed from the rear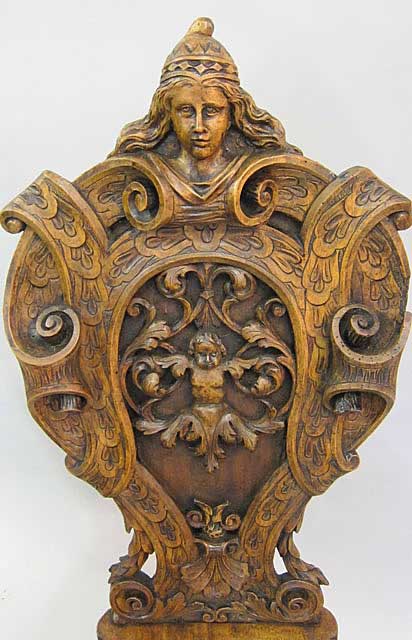 Upper part of sgabello viewed from the front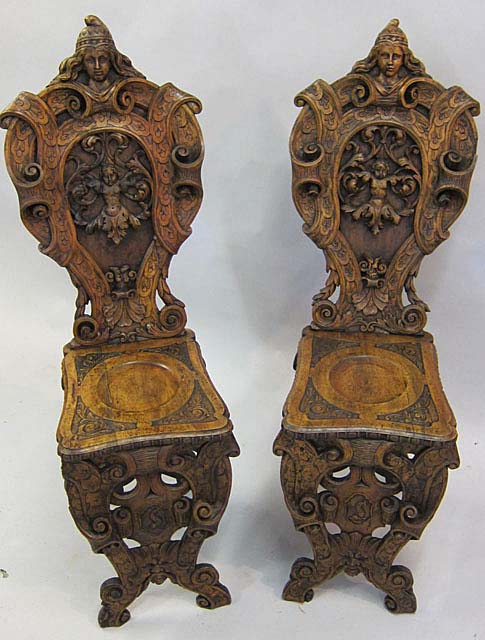 French antique sgabelli with heads above their restoration
Smooth as Silk — A 19th century French Gothic table was supposed to extend but required the strength of Hercules to pull it apart. The two leaves, needed to extend it, were missing. George made two matching walnut leaves and installed a new system so both ends of the table could extend smoothly while needing to pull (gently) on only one. Making room for more guests is now effortless.
Underside of table with new sliding mechanism installed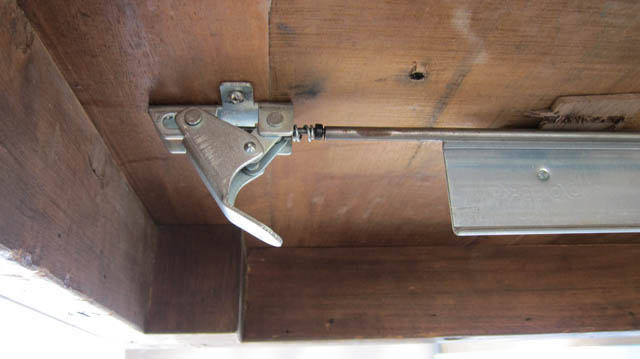 Push-button to release sliding mechanism and pull table apart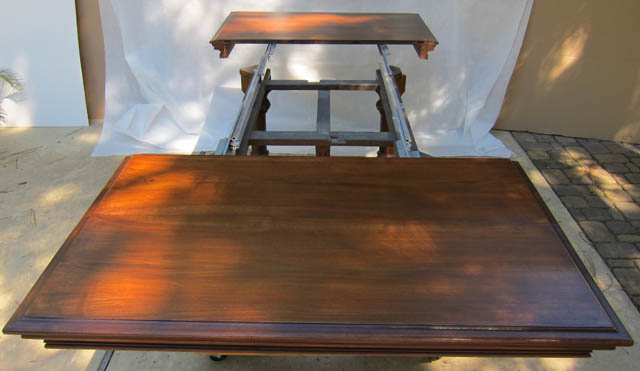 Table open for placement of leaves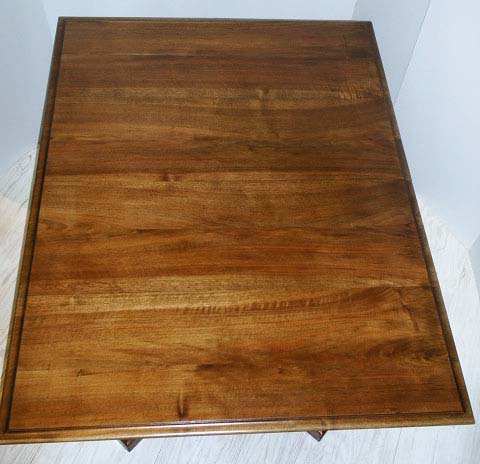 Table top extended with leaves inserted

French antique table given a new life with new leaves and sliding mechanism
From Michael Markley, Co-Owner of M. Markley Antiques --
The French antique furniture we import and sell is heavily carved and full of intricacies in structure and function. We needed a seasoned expert and someone we could trust to handle restoration and repair work. We have never encountered anyone with the skill and creativity that George possesses. He understands the techniques used in the 19th century, which are essential to repairing and renewing furniture, resulting in pieces that will be treasured by current owners and future generations. We admire George's commitment to excellence and his dedication to preserving the output of artisans of centuries past.
Examples of New Furniture by George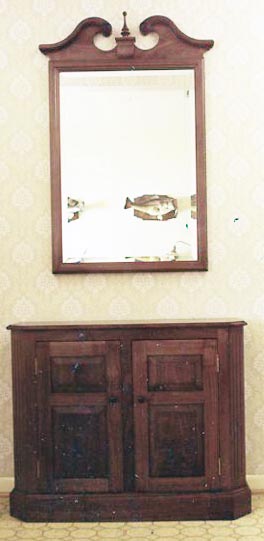 Custom-Designed Cabinet and Mirror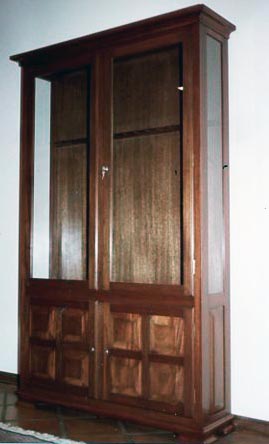 Custom-Designed Gun Cabinet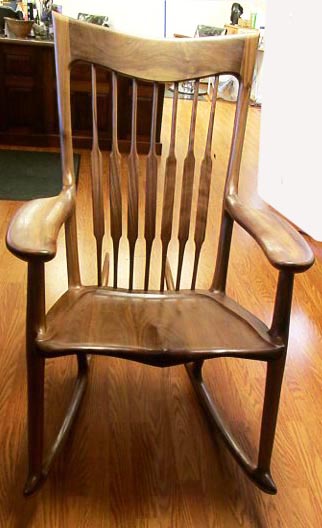 Custom-Designed Rocking Chair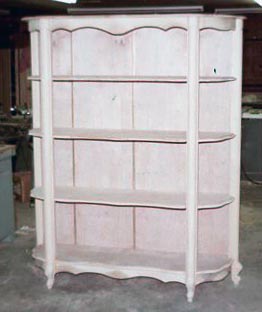 Custom-Designed China Cabinet or Bookcase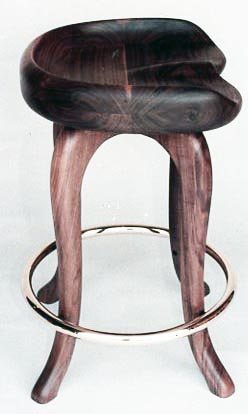 Custom-Designed Barstool
Taking a Peek at George's Workshop