French Antique Octagonal Table
Item 3223 by M. Markley Antiques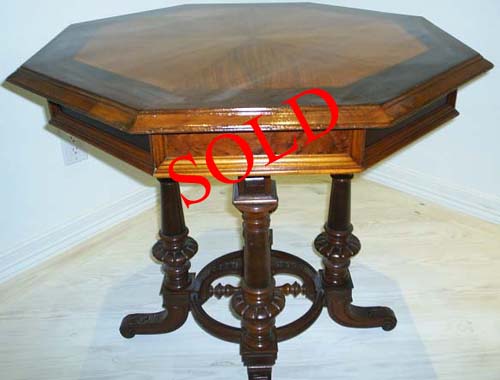 (scroll down for additional-photos)
Item 3223

Henri II Octagonal Table

Dimensions

Width 32, Height 30, Depth 32 (in inches)

Wood

Solid walnut

Country

France

Date

Circa 1900

Description

This classic Henri II table is octagonal in shape with contrasting, pie-shaped pieces of solid walnut inlaid to form the top. Although in origin it resembles the guéridon, a circular or octagonal table atop a central column, this table's more muscular design replacing the single column or spindle with a four columns arranged in a circle adds substance and stability.

The unadorned frieze below the top contributes to the sense of sturdy construction with a nod to the Henri II style with its fondness for architectural elements. The toupie at the center of the elaborate structure joining the four legs calls further attention to the overall balance of the design.

Because of the use of such classic elements as the acanthus leaf at the base of each leg, and the pattern of highly stylized, overlapping palm leaves for the horizontal elements joining the leg to the central base, the result is a pleasing blend of Henri II or Renaissance stylistic elements without the more elaborate items such as masques and grotesques. Topping it all is the extraordinary workmanship of the top, highlighting the intricacy of the design and the beauty of the grain in the contrasting colors of walnut.

Reference

Boussel, Patrice, Les Styles du Moyen Age à Louis XIV (Baschet et Cie, Paris, 1979); Rousseau, Francis, Le Grand Livre des Meubles (Copyright Studio, Paris, 1999); Thirion, Jacques, Le Mobilier du Moyen Age et de la Renaissance en France (Editions Faton, Dijon, 1998)

Uses

This table lends itself to many uses, including an end table, an occasional table in front of a coffee table or between two armchairs, or as the base for a flower arrangement in a foyer or entryway.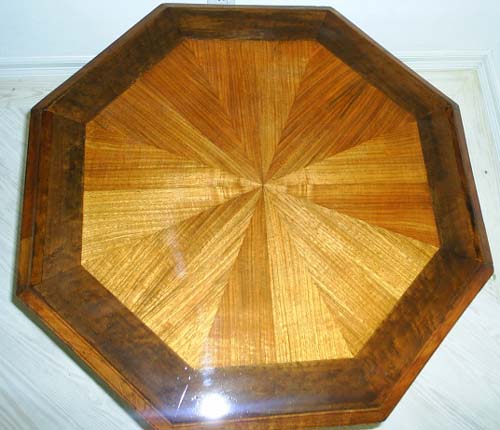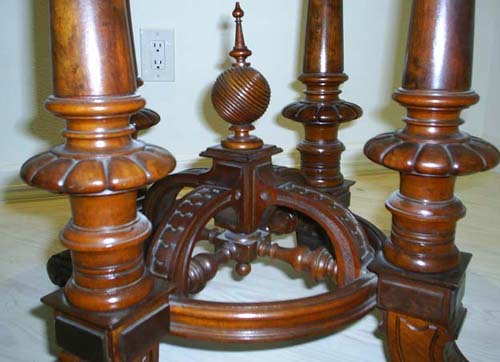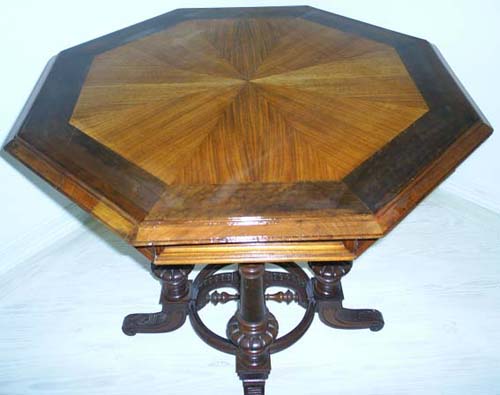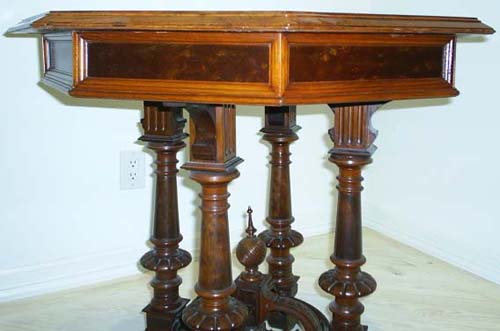 Copyright ©2019 M. Markley Antiques. All Rights reserved.